The Obliviate - Glass Dip Pen with Resin Pen Body and Cap
This The Obliviate - Dip Glass Pen with Resin Pen Body and Cap is the latest pen with cap design by W Studio. This pen is so unique and requires much higher glass art skills because it includes flowing liquid inside the front glass part of the pen. When writing with such a glass dip pen, you can see the shining glitters and liquid flowing with the each move of your hand. Each pen body and cap is made of high quality resin. The resin pen body and cap of the Tortoiseshellalso design also includes some Amethyst which will bring you more energy. It is perfect for both traditional and modern calligraphy. This brings the craft of traditional writing into the modern era – doing its part to keep the art of writing alive. You will find a new writing experience different from using normal dip pen! With the pen cap, this glass pen can be used as the regularly fountain pen and carry for daily use and travel.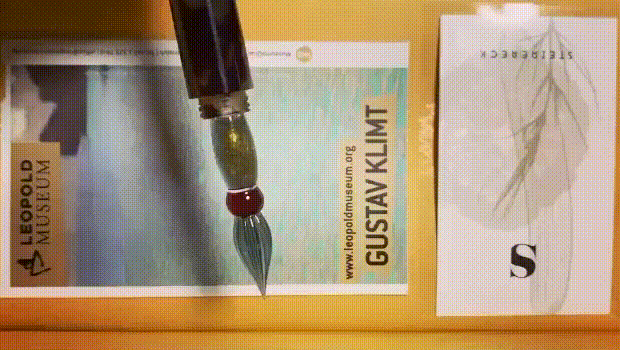 This is a perfect gift for aspiring beginners or experienced calligraphers - Purchase this exquisite calligraphy dip pen for the creative person in your life, and they will join thousands of others that love writing!
Specifications:
Pen length: 13.5cm
Pen Width: 1.4cm
Notes:
Due to the limited supply of this design, any order with these pens will be shipped after 7 days of order date.
Please note that this pen is still a dip pen. The middle front part with flowing liquid is just for design purpose, it can not be used for absorbing ink or ink storage as the fountain pen